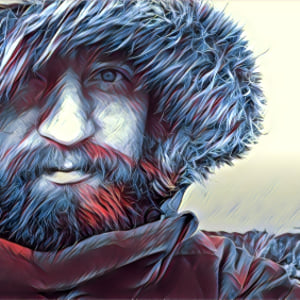 Owen Phillips
Holmfirth West Yorkshire United Kingdom
Biography
I'm a creative photographer, based in the Pennine market town of Holmfirth, West Yorkshire.
My photographic work focusses mainly on capturing the stunning character of the local South Pennine landscape as the seasons change - from rolling farmland, rugged moors and edges, to winding lanes and characterful Yorkshire villages and hamlets.
I have a passion for old cameras and work with an unusual range of 35mm and medium format machines. However, for landscape work I mainly shoot in digital. I prefer to travel light, believing that a small, lightweight kit allows you to get to more places and capture more shots where a more cumbersome setup would cause hinderance. For this reason my main kit is a Fujifilm X-T1 with a couple of zoom lenses and a 12mm wide angle, plus a 9-stop ND, a VND and a few grad filters. I occasionally carry a small tripod, but most of the time it stays at home and I'll use fenceposts, walls, trees or whatever I can find around to steady my shot. I also use a Fujifilm X-E1 as a backup camera, and a Fujifilm X100T as a useful stick-in-the-pocket go-anywhere camera.
Contact